Simple home repairs are an easy way for you to keep your house in tip-top shape.
Being on the lookout for simple home repairs and addressing them directly is a great way to be a proactive and responsible homeowner.
Whether you're prepared to do home improvement tasks yourself or want to hire someone else to get their hands dirty, here are some simple home repairs to be on the lookout for and complete regularly!
Be a Good Homeowner with these Simple Home Repairs:
Check for missing or loose shingles.
Especially if you've had a recent storm, check your yard for broken shingles and annually check your roof for loose or damaged shingles. Leaving shingles damaged or sections of your roof improperly protected for any substantial period of time can cause leaks and further damage to your roof as well as other parts of your home.
If you find missing or damaged asphalt shingles, they can be simple to replace yourself, or you may prefer to hire a professional.
Clean your siding.
Depending on the material of your home's exterior, you may have to clean your home either less or more frequently than your neighbors. If you have standard vinyl paneling as your siding material, you should wash your siding at least once a year, or more as needed. Pressure washing vinyl siding is an easy and common practice and can help rid your exterior of mold and stains. Be cautious however to not damage your siding if pressure washing (for example, some types of vinyl will not do well with pressure washing and will need to be washed by hand).
If you don't have vinyl siding, check out this article to learn how to best clean and care for your type of home siding.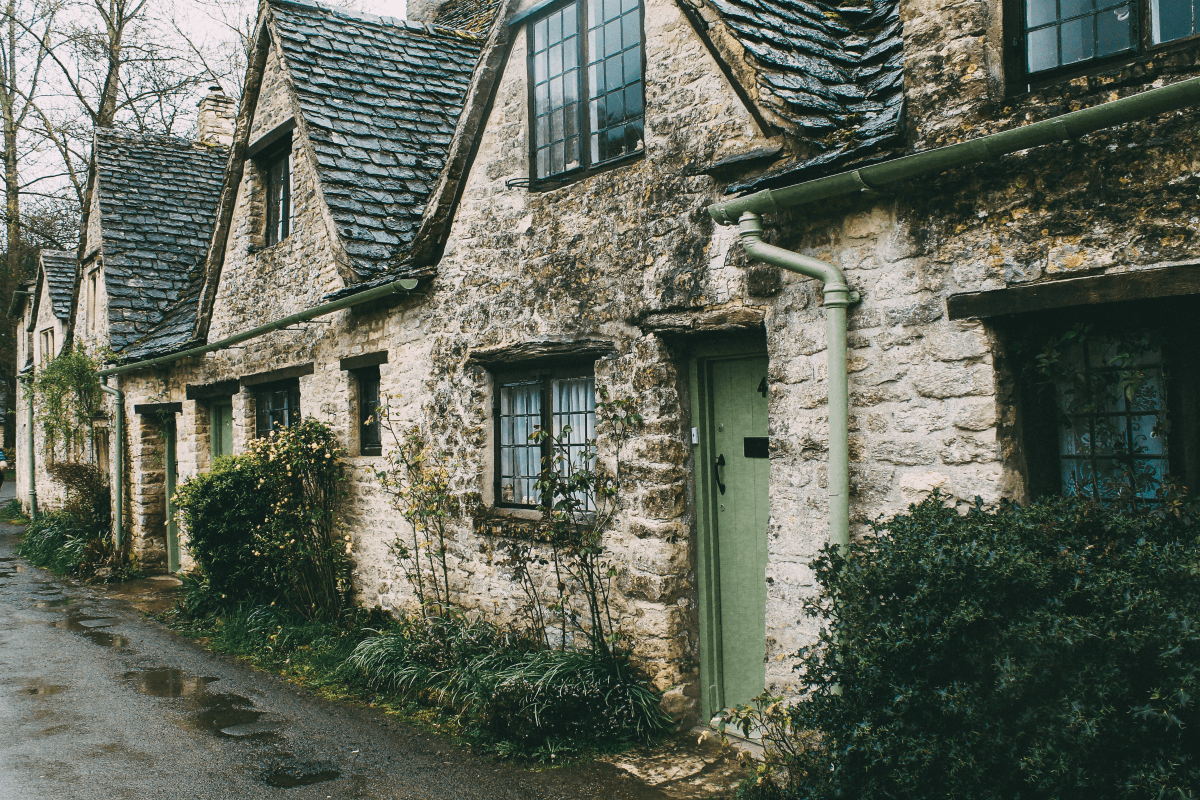 Paint your siding (but probably not if you have brick).
If you have wood paneling or clapboard on your home, applying the proper paint and sealant to wood siding on a regular basis is essential for the longevity of your siding and the protection of your home. Layers of paint (and primer) help protect your siding from the elements (especially water absorption) that can damage your home.
Picking strategic colors for your siding paint can not only be a fun stylistic choice but could be used to reflect light (which is particularly helpful if you experience hot summers and want to take extra steps to regulate the heat in your home).
Clean out your gutters.
It's not a fun job, but it's a necessary simple home repair and will help prevent more serious damage from happening to your home. This will prevent mold build-up and excess water runoff (especially during storms) that can cause damage to your home. Watch this short video for a step-by-step guide on how to clean your own gutters.
Check for air leaks.
Having air leaks in your home can allow some of your well-paid-for heating and air conditioning out of your home through cracks or openings, usually near windows or doors. If there is an air leak of any substantial size, bugs could enter your home as your AC leaves it. Try these five methods for finding air leaks in your home or hire a contractor to conduct tests for you.
Need help with your simple home repairs?
If you have a home improvement project or a simple home repair you want help finishing up, don't hesitate to contact David Barbale Home Improvement.
Our repair services range from roofing, siding, and flooring to interior remodeling, carpentry, and more!
If you have home repair questions or are in need of assistance, contact us today!