A kitchen renovation can easily go over-budget if it isn't planned and managed correctly.
That's why I've written this Kitchen Renovation Checklist for you.
By following this checklist and the steps written out for you, you can easily determine exactly what it is you want to accomplish, and exactly what you'll need to finish the project.
Additionally, I've thrown in some guides for choosing kitchen flooring and kitchen countertop options – let me know how they help!
As always, contact me for a free estimate on your project!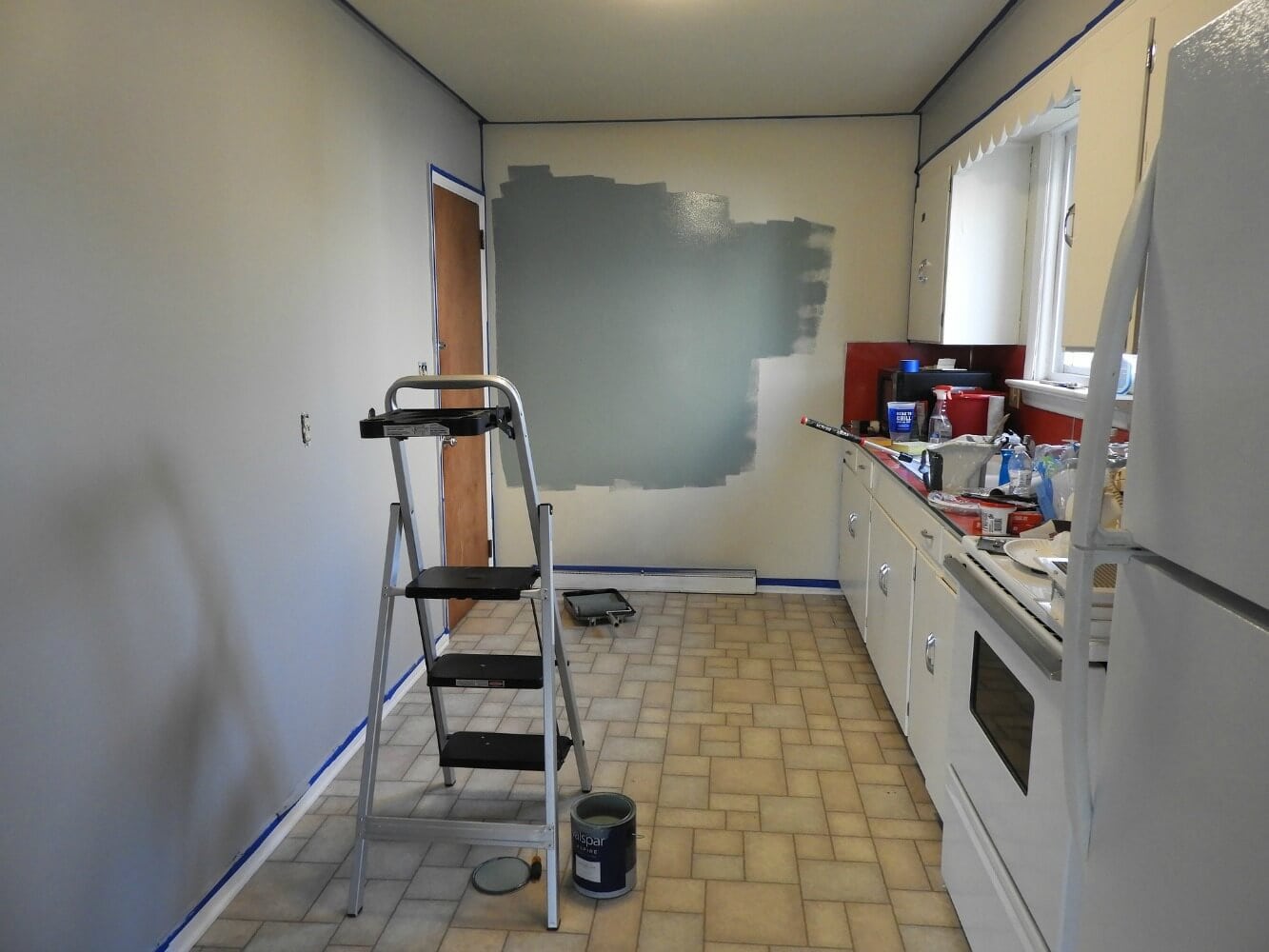 Chapter 1
The Most Durable Kitchen Flooring for Your Next Renovation
Kitchen floors take a beating over the years. Constant foot traffic, dropped pots and pans, pets and children running back and forth, shattering glasses – you get the picture.
So when it's time to renovate your kitchen and replace or restore your kitchen flooring, durability is a huge factor in making the right decision.
And there's so much to choose from! Hardwood, vinyl, laminate, ceramic tile, cork, and more give you so many options, it can be hard to narrow it down.
But don't worry. I've broken down each of these types of kitchen flooring, laid out some pros and cons, and gave you my two cents on each one.
Let me know if it helps!
Chapter 2
Best Types Of Kitchen Countertops
You're going to have to look at your countertop for years after it's installed, so it's important to get it right.
Not only that, with all the options available, this decision can be quite overwhelming at times.
Not to worry. I've written this guide to choosing the best kitchen countertop, listing the many types of kitchen countertop materials, the pros and cons to each, and even an average price range of each type.
Let me know if you have any other questions about granite, quartz, marble, laminate, or recycled glass countertops, and if I don't know the answer, I'll find out and get you the answer.
Chapter 3
Kitchen Renovation Checklist
So here's the kitchen renovation checklist I promised you.
I've covered topics such as the layout of the kitchen, the size of the workspace you will be dealing with, the "work triangle" of sink-prep space-stove, and electrical outlets, as well as what color scheme you want, what appliances, your budget, and even questions to consider when hiring a contractor.
I hope this helps you a lot in your kitchen remodeling. Call David Barbale home improvement at any time for a free estimate, and let me know how I can help you.
Best of luck with your kitchen remodel!
Have questions? Want a free estimate?