Roofing Company Charlton, MA
We've provided premier roofing services for over 35 years.
Charlton, MA's Professional, Affordable Home Improvement
David Barbale Home Improvement offers first rate contracting services at prices that are right for every budget.
With over 35 years of building experience, David Barbarle works with you, the homeowner, to meet all your roofing and home improvement needs.
We are committed to customer satisfaction. Using only the best materials and professional techniques, we guarantee that you will be happy with our work for years to come. Clear communication between homeowner and contractor is our first priority so we can build exactly what you have in mind. With professional and timely results, we will give you the best contracting experience ever.
As a small, local business, we listen to your ideas and blend them seamlessly into a plan for beautiful and functional home renovation. Let us help you get the home you have always wanted.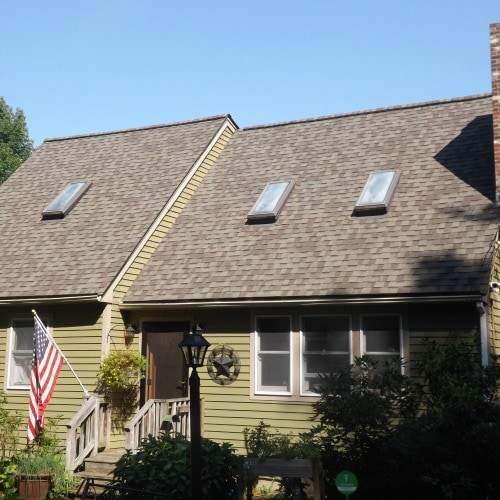 Trusted Roofing Contractor in Charlton, MA
If your roof is in need of repair or replacement, David Barbale Home Improvement is here to help.
We have decades of experience and will make sure your roof is in top condition as soon as possible. A damaged roof can easily lead to severe water damage and rising electric bills.
Don't delay! David Barbale will repair your roof quickly and professionally with top quality materials. We will ensure your roof is sealed against moisture, well insulated and looking better than ever.
Get Your Free Roofing Estimate Today
Siding Company in Charlton, MA
Exterior siding protects your home, so it must stand the test of time.
Don't settle for less! David Barbale Home Improvement offers professional siding services. We bring quality service in a timely manner so the project is completed as quickly as possible.
We will help you find the right siding for you, based on your personalized style and budget. You will love your home's beautiful new siding, and you can have peace of mind knowing your home is protected from the weather and intruding animals.
Types of Installation (Installation Process):
Free evaluation/estimate
Removing old roof
Protecting against ice
Apply drip edge
Installation of underlayment
Installation of roofing shingles
Sealing vents/pipes/chimney
Types of Replacement:
Tile shingles
Asphalt singles
Wood shingles
Types of Repair:
Cracked roof
Leaking roof
Rotted roof
Raised shingles
Wrong flashing and rubber
Not properly finished around chimney
Contact Our Roofing Experts
David Barbale Home Improvement serves Worcester County and surrounding areas.
Our roofing team holds itself to highest standards of professionalism, aiming for the complete satisfaction of everyone it serves. Contact us today for a free estimate of your new roof installation, roof replacement or roof repair needs.